By Keith Mansur
Oregon Cannabis Connection
Aug 20, 2016 – Allen St. Pierre, the director of National Organization for the Reform of Marijuana Laws (NORML), the nation's first marijuana legalization organization, which is based in Washington, D.C., resigned in early July.
The director, who was often controversial in recent years, will be replaced in the interim by Randy Quast, the organization's current Treasurer.
From Russ Belville at Marijuanapolitics.com:
"Serving as executive director will be Randy Quast, the current treasurer, who was selected unanimously by the board of directors. Quast will serve in the interim period while the board forms a search committee for a permanent executive director, according to board secretary, Dan Viets. Quast was the founder of Minnesota NORML and a co-founder of Portland NORML.
St. Pierre has been with NORML since 1991 when he joined the board as the Communications Director. He has been the organization's executive director since 2005. Additionally, he leaves his post as head of the NORML Foundation, the non-profit research and educational arm of NORML, at which he's served as founding executive director since 1997."
NORML Executive Director Allen St. Pierre made a heartfelt explanation of his somewhat sudden departure from NORML. In a post, St. Pierre explained that he had spent many hours working for little pay to help legalize marijuana, which is now happening at a pace even he could not comprehend. He also has a new baby! That will change your perspective in a hurry.
The factors leading to his resignation are many and his reasoning sound, though some may think he is trying to make a buck now that the market has broken free. I believe he has earned that right, leading one of the organizations that was so important in ending the madness in many states. I do think he was walking the tight-rope with his comments on medical marijuana, but NORML was never a medical marijuana organization, was it?
St. Pierre has a lot of knowledge, and a lot of connections. Hopefully, he can apply them to his new endeavors. Unlike many cannapreneurs in the industry, Allen knows what he is talking about, and is trustworthy, as well.
From Thanks and Blessings on NORML.org:
"Having poured nearly seventy thousand hours working uber full time on cannabis law reform since early 1991, I'm seeking to apply this deep knowledge base and network of contacts in numerously different ways as America (and other countries too), finally, transitions from cannabis prohibition to cannabis commerce….
Times are changing at NORML and in the broader marijuana law movement … where there are now equal calls and emails from aspiring ganjapreneurs than there are from victims of prohibition enforcement seeking help…."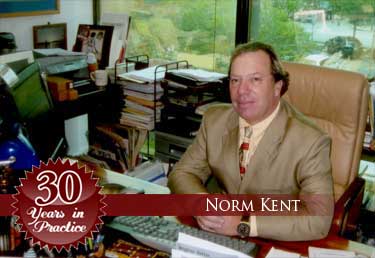 They are changing their focus, explained Norm Kent in the South Florida Gay News.
"We are going to do for marijuana consumers what Ralph Nader did for cars," explained Kent, NORML's Vice-Chair and Business Network Coordinator. "We are going to insure product safety, and be a seat belt for the industry …We are going to offer our business 'Good Housekeeping' seal of approval."
Stephen W. Dillon, an attorney in Indianapolis, Indiana, and NORML Board Chairman explained to Oregon Cannabis Connection (OCC):
"NORML's focus has shifted in light of the substantial reforms throughout the country to work to help protect the consumer,  [to]help implement necessary legislation to facilitate the production and distribution of legal cannabis, and to provide accurate and current research on cannabis.
The NORML Board is currently undertaking a national search for our Executive Director position. We hope to complete the process in the next several months."
Keith Saunders, A NORML board member and former five-term president of MassCann, New England's largest NORML chapter, explained to OCC:
"By 2020, NORML and its national network of volunteers will have been working for 50 years to protect cannabis (more commonly "marijuana") consumers."
Criminal prohibition was once universally the worst threat to marijuana users; thankfully, this is no longer the case for a small but significant number of people in the US .. and I anticipate we will see more states bringing their existing marijuana markets into regulatory models that will restrict youth access, create jobs, and boost state revenues. With arrest no longer a threat to responsible cannabis consumers in Colorado, Washington, Oregon, Alaska, and DC, and with several legalization initiatives on state ballots across the US, it is time for NORML to move into a position of providing more traditional forms of consumer advocacy.
NORML's reputation as one of the most-recognized and most-respected names in popular marijuana culture is due to it being a reliable source for a full spectrum of truthful information. Whomever the board of directors may select as the next executive director of NORML will be expected to maintain that well-earned place in the public eye."
NORML will continue along the trajectory that legalization provided. Their new focus will be welcomed in the industry, I hope, since the laws are wildly different from state to state, and sometimes even from town to town.
Find out more at www.norml.org
© 2016 Oregon Cannabis Connection. All rights reserved.